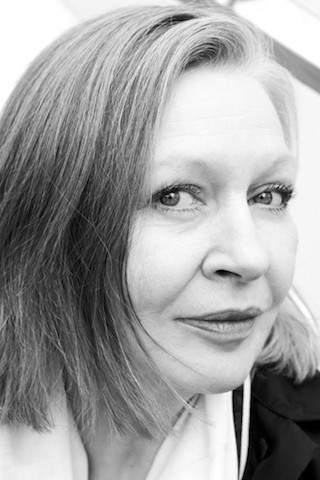 Li Trieb
The experience of time is a central topic in Li Trieb's artistic work. She examines different aspects and versions of subjectivly experienced and objectively measured time in various works she groups under the title "ARCHIVING THE MOMENT". Li Trieb has been working on the series since January 1, 2000, that is engendered by a rigid concept of everyday life and artistic creation. Every morning she defines the color of the sky in a poetic verbal expression and takes one Photograph of the sky. She continuously produces pure pigment depictions of cloud formations, whose transience is reflected in the ephemeral technique of the unfixed drawings. Li Trieb also plays with the aspect of time in her cycle of graphite drawings "Wasser". Here, she renders the sensuous experience of water surfaces in perpetual motion through various layers of fine strokes which produce a picture that looks like a snapshot. These different elements add up to a conceptually im- pressive, artistically sensitive and multifaceted installation on the topic of time. 
- Elke Kania
Formerly assistant Curator at the Museum Franz Gertsch/Burgdorf CH now scientific associate University of Cologne Inspired by images of sky and water, she explores various possibilities of experienced and measured as well as subjectively experienced and objectively observed time in different work groups. 
"My work captures moments of awareness. Each instant refers to past and future moments. Each moment of realization and understanding appears as something that always announces itself, but never actually materializes. Whatever I experience and whatever comes within my observation, is only one in an apparently endless sequence of moments."
Li Trieb
Li Trieb, born 1953 in Neustadt/Donau. Lives and works in Hamburg since 1995.
EXHIBITIONS
2020"Bright Days ahead", group show, Galerie Commeter
2019Cologne Fine Art & Design, Galerie Commeter;
 POSITIONS Berlin Art Fair, Galerie Commeter;
 art Karlsruhe, Galerie Commeter;
 "Bright Days ahead", group show, Galerie Commeter
2018Cologne Fine Art, Galerie Commeter;
 paper positions. munich, Galerie Commeter;
 POSITIONS Berlin Art Fair, Galerie Commeter
 "Li Trieb, Archiv der Augenblicke.", Ketterer Kunst, Berlin
2017"Archiv der Augenblicke", Galerie Commeter;
 "Bright Days ahead 17", group show, Persiehl & Heine;
 paper positions. munich, Galerie Commeter;
 POSITIONS Berlin Art Fair, Galerie Commeter
2015"Über Wasser. Malerei und Photographie von William Turner bis Olafur Eliasson", Bucerius Kunstforum;
 "Archiv der Augenblicke", Galerie Hilde Leiss, Hamburg
2014exhibition Galerie Wimmer plus, Prien am Chiemsee
2013"Archiv der Augenblicke", Galerie Wimmer plus, Prien am Chiemsee;
 "Archiv der Augenblicke", Galerie Hilde Leiss, Hamburg
2012"Archiv der Augenblicke", Haus am Lützowplatz, Berlin
2011Galerie Rose, Thirtieth anniversary, Hamburg
2010Kunsthaus Interlaken, Switzerland
2007"frisch gestrichen", exhibition in the Museum Franz Gertsch, Switzerland;
 "Archiv der Augenblicke", Kunstraum Hüll, Drochtersen-Hüll
2006"Archiv der Augenblicke", Projektraum, Museum Franz Gertsch, Switzerland
2004"Wasser in der Kunst. Von Turner bis heute", group show, Städtische Galerie, Überlingen
2002"Wasser" (Ölbilder), group show, Galerie Rose, Hamburg
1999"Gesichtsfragmente", group show, Galerie Rose, Hamburg;
 "Die Nächsten", interactive project in public space, Hamburg;
 competition and exhibition "Menschenbild heute", Künstlerhaus Mousonturm, Frankfurt am Main and Goethe-Institut, Brüssel
1998"Gezeichnete Zeit", Adworks, Hamburg
1997"Energiemuster", Büro Simon Sonntag Morgenstern, Hamburg
1996"Schweizer Modedesign", group show, Schweizerisches Landesmuseum, Zürich
1995colour scheming of Kathleen Madden AG headquarters, Thun
1993member of creation group "75 Jahre Kunsthalle Bern"/Performance "Erscheinungen", Kunsthalle Bern
1992opening performance at the Kunstwochen Bern, Liveübertragung an die documenta 9 durch Pentagon Köln;
 colour scheming Haus Nicolaisen, Frieswil bei Bern
1991"Trialog – Serie schwarz", Projekt with drama school Bern, Kulturgarage Solothur;
 Kollektion "10 mal 10 ist 100" und "Farbkonzepte", exhibition "Design der 80er Jahre", Museum für Gestaltung, Zürich
1990Live-Performance "Wandelbare Behausungen", ein Projekt mit zwei Tänzerinnen, im Schweizer Fernsehen (DRS)
1987Herausgabe der Künstler-Panneaus von Rudolf Mumprecht und 1988 von Claudio Knöpfli
1984Projekt mit der Schmuckdesignerin Esther Brinkmann für die Gruppenausstellung "Körper plus", Kunsthalle Bern