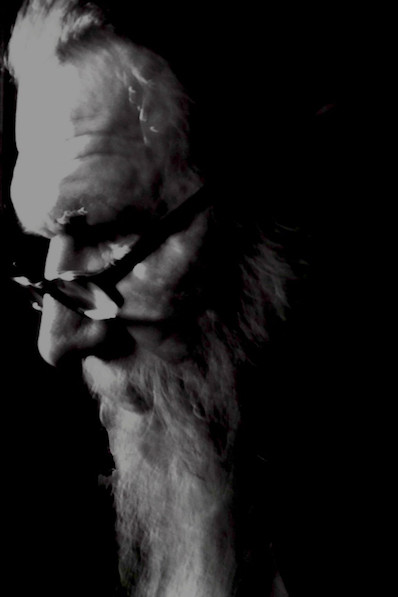 Nikolai Makarov
Nikolai Makarov challenges the confines of perception and shrouds his subjects in a misty, transparent veil to deceive the senses. Reality fuses into the unreal. His object is to elicit visual sensations while concealing reality in a transformed scenario atmosphere. Subjects are alienated so as to lend greater force to the power of suggestion. 

The more his portrayals are distanced from their real yet always recognisable content, accentuating personal impressions, the greater they succeed in projecting heterogeneous but illusory associations. 
Born in Moscow in 1952, Nikolai Makarov took a degree as a master class student of Professor Werner Klemke at the Academy of Arts in Berlin. He has since worked as a freelance artist and is active on the executive board of diverse foundations and associations.
EXHIBITIONS
2019"Bright Days ahead", group show, Galerie Commeter
2018"Preparing for Darkness", Kühlhaus am Gleisdreieck, Berlin;
 Kunsthalle Am Arlberg, St. Anton;
 "Bright Days ahead", group show, Galerie Commeter;
 CWC Gallery, Berlin
2017"Bright Days ahead", group show, Persiehl & Heine
2016"Spuren des Lichts", Galerie Commeter;
 "Nikolai Makarov", Galerie Friedmann-Hahn, Berlin
2015Museum der Stille, Berlin;
 "Nikolai Makarov", Neue Kunst Gallery, Karlsruhe;
 "JAMES BOND by NIKOLAI MAKAROV", Burkhard Eikelmann Galerie, Düsseldorf
2014Museum der Stille, Berlin;
 "Architexture", Mimi Ferzt Gallery, New York;
 "Nikolai Makarov", Neue Kunst Gallery, Karlsruhe;
 "Nikolai Makarov", Galerie Friedmann-Hahn, Berlin
2013Perm State Art Gallery, Perm;
 "Nikolai Makarov", Galerie Friedmann-Hahn, Berlin;
 "On Stage", Mimi Ferzt Gallery, New York
2012"Nikolai Makarov, New Works", Mimi Ferzt Gallery, New York;
 "Nikolai Makarov", Galerie Friedmann-Hahn, Berlin
2011"Parafulmine", Kühlhaus am Gleisdreieck, Berlin;
 "In Moonlight", Mimi Ferzt Gallery, New York;
 CWC Gallery, Berlin;
 "Nikolai Makarov", Galerie Friedmann-Hahn, Berlin;
2010"Zwiegespräche", Kühlhaus am Gleisdreieck, Berlin
2009Tretjakow Galerie, Moskau;
 Triumph Gallery, Moskau;
 "Traces of Light", Galerie Noordeinde, Den Haag
2008"Makarov in White", Mimi Ferzt Gallery, New York;
 "Romantic Urbanism", Triumph Gallery, Moskau
2006"Moskau – Berlin", ARD‐Hauptstadtstudio, Berlin
2005"Horizonts", Mimi Ferzt Gallery, New York;
 "Schoen and Nalepa Gallery", Berlin
2004"Europe", Mimi Ferzt Gallery, New York
2003"Nikolai Makarov", Mimi Ferzt Gallery, New York;
 "Nikolai Makarov", KURT Foert/Garanin, Berlin
2002"Nikolai Makarov", Mimi Ferzt Gallery, New York
2001"Nikolai Makarov", Mimi Ferzt Gallery, New York
2000"Nikolai Makarov", Mimi Ferzt Gallery, New York;
 Print‐Trienalle, Grenchen, Schweiz
1999"Nikolai Makarov", Mimi Ferzt Gallery, New York;
 "Nikolai Makarov", Infobox, Berlin
1997Art Box, Waregem, Belgien;
 "New Paintings and Meditation Room", Mimi Ferzt Gallery, New York
1996American Business Center, Berlin;
 "Raum der Stille", Schloss Kröchlendorff, Brandenburg;
 "Nikolai Makarov", Mimi Ferzt Gallery, New York
1995"Nikolai Makarov", Mimi Ferzt Gallery, New York;
 Art Box, Waregem, Belgien
1994Das Stille Museum, Berlin
1991"Die Verschwörung"[/i], Blue Point Galerie, Berlin;
 "Dialog mit Rembrandt", Akademie der Künste, Berlin
1990"Die Verschwörung", Avantgarde Galerie, Berlin
1989"Die späte Freiheit", Kunstamt Tempelhof, Berlin
1986Palast Museum, Hoyerswerda;
 Thomaskirchhof Galerie, Leipzig;
 "Die späte Freiheit", Weidendamm Galerie, Berlin